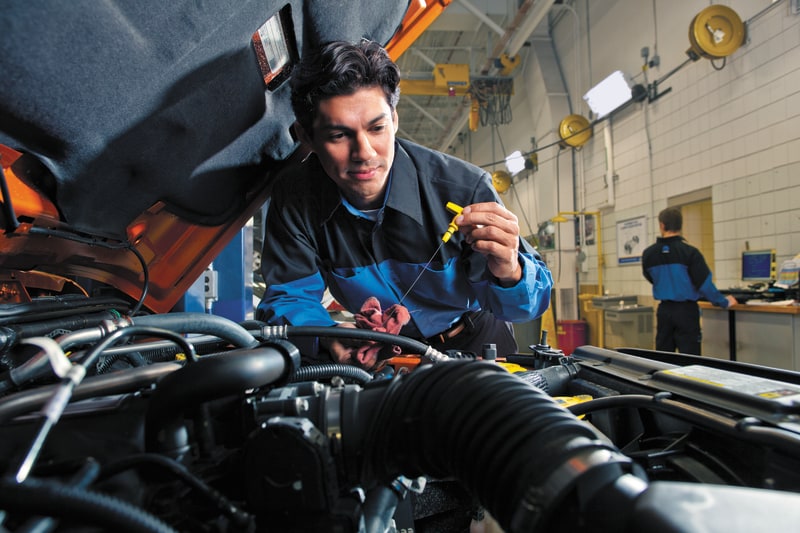 ​
If you're near Edmonton or Stony Plain, AB, and you need to service your car, look no further than Crosstown Chrysler Jeep Dodge.
Our service experts specialize in both cosmetic and mechanical issues and rely on trusted Mopar parts to fix them. We also offer service specials and seasonal deals to ensure that Alberta drivers are covered no matter what the conditions are.
Cosmetic Fixes
If you've hit a bump in the road or had a run-in with another vehicle or roadside object, we are here to help.
We regularly address issues such as:
Windshield Cracks
Body Scratches & Dents
Broken or Chipped Lights
Mechanical Fixes
We encourage our customers to be as proactive about mechanical issues as possible. By seeing a service expert regularly for checkups, you can ensure your vehicle is in working order and save yourself added time and money for an avoidable fix down the road.
Our service centre is experienced in common and unique mechanical fixes and we even offer a Mopar Express lane (with no appointment necessary) for the following services:
Replacements: Air Filter, Oil Filter, Wiper Blades, Battery Test (and replacement), Exterior Bulbs
Fluid Checks:Oil Change, Chassis Lube, Coolant & Fluid Level Check and Top Off
Misc:Tire Rotation, Brake Inspection, Tire Wear & Pressure Check, Multipoint Checkup
For other services not on this list or for a unique problem, please set up an appointment at your convenience.
Service Specials
To help incentivize Alberta drivers to have their vehicles road-safe, we frequently offer service deals for common fixes like brake maintenance and tire rotations. We also offer seasonal service package discounts to ensure drivers are winter-ready or summer-ready. Check out the service specials page for the latest deals and savings.
Scheduling an Appointment
If you want to save time making an appointment, try our online scheduling form or call today and one of our service centre experts would be happy to help get you in as soon as possible.